The Goose That Loved Music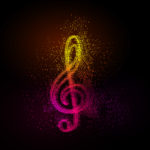 where to buy dapoxetine in china The street that I once lived on faced a lake, where a family of geese spent their days gliding back and forth, and anticipating the bits of bread thrown to them by the children of the neighborhood. Sometimes, wild geese would come visiting, and one became so enamored with one white domestic goose that he decided to stay.
At the time, I was completing a master's degree in music, as a lyric-coloratura soprano. Juggling the role of mother with carpools, dancing classes, and athletic events, I commuted four days a week to classes at a university sixty-five miles away.
As my master's graduating recital was approaching and I had completed my course work, I rehearsed each morning in my living room the recital program of Handel, Berlioz, and a number of other operatic composers.